Scrap Car Removal
Scrap vehicles can be trouble to remove, if not costly. Avoid the hassles. Give Click Car Removal a call for a free scrap car removal that pays cash to you for the sale of your vehicle. We buy scrap cars and remove them for free. Give us a call today and we'll make you a fair offer on your scrap car, truck, van, SUV, Ute, Jeep, 4×4, bus or motorbike.
Call us at 0490 185 300
Removal Of Junk & Scrap Cars Brisbane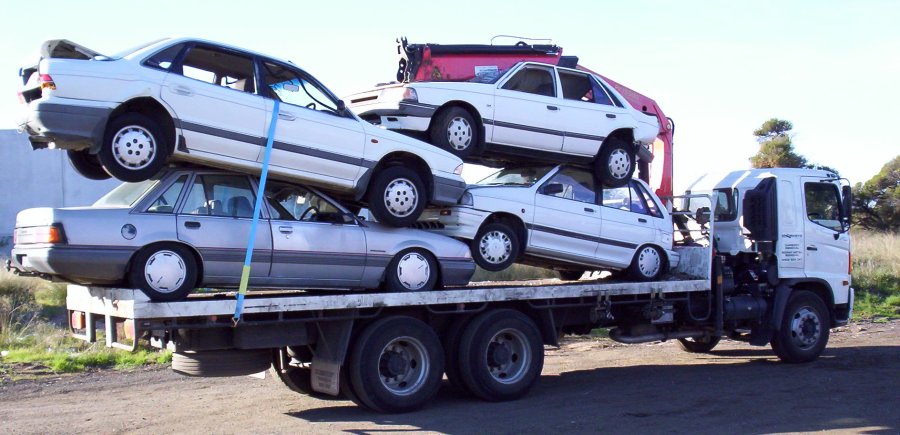 You might consider your vehicle scrap because:
You feel it has no value
The costs to repair the vehicle are higher than the vehicle's worth
It has been involved in an accident that has left it totaled
The engine is blown
The vehicle has been involved in a fire or flood
It is a salvage vehicle
It is nothing but a bare shell of a vehicle
Whatever condition your scrap vehicle is in, it always has value at Click Car Removal. We are a scrap car removal company that pays cash for scrap cars and collects the vehicle at no cost.
How Our Scrap Car Removals Brisbane Work
When a vehicle owner has a scrap car, truck, van, 4×4, or some other type of motor vehicle they'd like to get rid of, a phone call to Click Car Removal is all it takes. We offer our customers same day car removals at times that fit into their busy schedules.
To schedule a car removal in Brisbane, a cash quote for your unwanted, used, accident, scrap, or junk vehicle must first be obtained. Cash quotes can be obtained over the phone or here online. Prior to contacting us for a quote, please be sure to have the following information on your vehicle:
Make
Model
Year
Condition
Vehicle Identification Number
Odometer Reading
Once our appraisers have the information on your vehicle, we'll then provide you with a cash offer. In order to schedule a free scrap car removal, our cash offer must be accepted.
At The Time of The Vehicle Collection
At the time of the vehicle collection, we will require you to sign a sales contract that states you are selling your scrap car to Click Car Removal. We will also require that you sign over its title of ownership or scrap certificate. Our removal technician will also ask to see your photo ID to confirm your identity. If the plates to the vehicle are not already removed, we will remove the plates for you.
Once the vehicle has been inspected, and the paperwork signed, our technician will provide you with our cash offer amount. All loading and transporting of the vehicle will be performed by our car technician.
Our Customers Have the Peace of Mind of Eco-Friendly Car Disposals
Click Car Removal is the eco-friendly car wrecker & auto recycler in Brisbane because we practice green auto recycling. Our focus is to do our share in keeping the environment green, and putting the best cash in our customers hands. Companies such as Origin cash for cars also offers car removals in Newcastle regions same day.
Why Choose Us?
When you choose Click Car Removal, you choose the best in scrap auto services!
Fully licenced and insured
Instant cash quotes and high cash payouts
Free scrap car removals Brisbane wide
All paperwork provided
We care about our reputation and keep our business growing by ensuring our customers receive the best services and cash payouts.
Contact Us Today
To obtain a cash quote on your scrap auto, just give the experts in the industry a call. Call Click Car Removal at the number below. We can also be reached through our "Get a Quote" form that is located at the top right of this page.
Call us at 0490 185 300